"Top Ten Tuesday" is a weekly meme hosted by The Broke and the Bookish!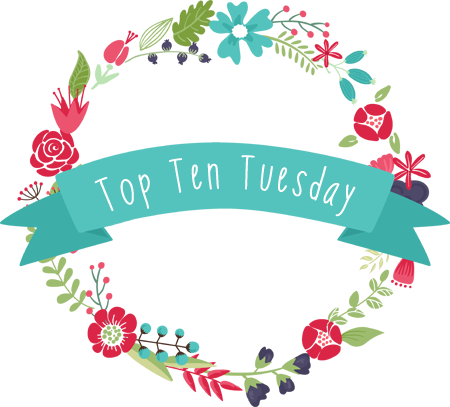 This week's Top Ten Tuesday topic is the Top Ten Books On My Fall To-Be-Read List.
Of all the Top Ten Tuesday topics in all the towns in all the world, you walk into mine. Wait. That's not right. Of all the Top Ten Tuesday topics we have (and will) cover, there are none I enjoy more than the seasonal to-be-read list. Every reader has one. In an overwhelming sea of new releases, it's what helps organize our thoughts. Plan our time. Measure our excitement. Not that I'm particularly adept at following through with the ones I create. I read a total of four out of ten books on my Summer to-be-read list, a sum I'm ashamed to admit represents one of my more successful endeavours. While I always try my best to stick to a review schedule organized by publication date, I think I'm much more of a mood reader than I've ever understood or recognized, which is why I've chosen to mix in a couple of older titles with the ARCs I've agreed to read and review in the coming months. Wish me luck, friends. I think I'll need it. After all, you know what they say about the best laid plans…
As always, these choices are listed in no particular order.
1) The Rosie Effect by Graeme Simsion
2) Shine Shine Shine by Lydia Netzer
3) Althea & Oliver by Cristina Moracho
4) Lies We Tell Ourselves by Robin Talley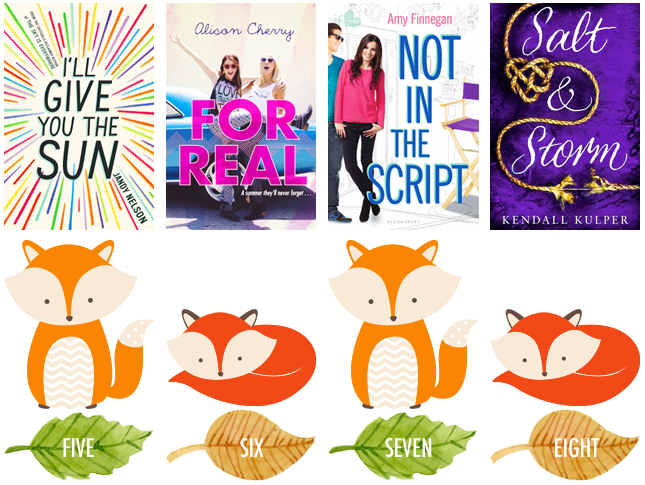 5) I'll Give You The Sun by Jandy Nelson
6) For Real by Alison Cherry
7) Not In The Script by Amy Finnegan
8) Salt & Storm by Kendall Kulper
9) A Little Something Different by Sandy Hall
10) Wildlife by Fiona Wood