"Waiting on Wednesday" is a weekly meme hosted by Jill at Breaking The Spine!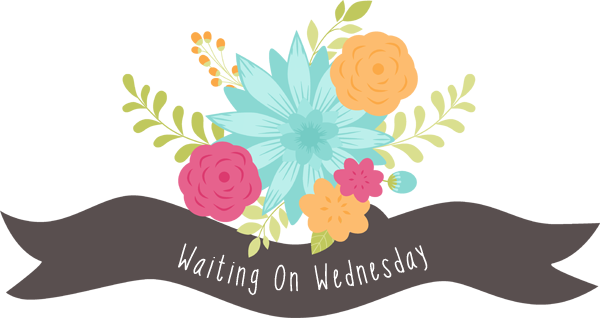 This week I'm waiting on…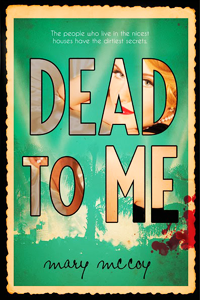 Title Dead To Me
Author Mary McCoy
Pages 304 Pages
Genre Young Adult, Historical Fiction, Mystery, Thriller, Noir
Publisher Disney-Hyperion
To Be Published March 3rd, 2015
Find It On Goodreads
"Don't believe anything they say."

Those were the last words that Annie spoke to Alice before turning her back on their family and vanishing without a trace. Alice spent four years waiting and wondering when the impossibly glamorous sister she idolized would return to her – and what their Hollywood-insider parents had done to drive her away.

When Annie does turn up, the blond, broken stranger lying in a coma has no answers for her. But Alice isn't a kid anymore, and this time she won't let anything stand between her and the truth, no matter how ugly. The search for those who beat Annie and left her for dead leads Alice into a treacherous world of tough-talking private eyes, psychopathic movie stars, and troubled starlets – and onto the trail of a young runaway who is the sole witness to an unspeakable crime. What this girl knows could shut down a criminal syndicate and put Annie's attacker behind bars – if Alice can find her first. And she isn't the only one looking

Evoking classic film noir, debut novelist Mary McCoy brings the dangerous glamour of Hollywood's Golden Age to life, where the most decadent parties can be the deadliest, and no drive into the sunset can erase the crimes of past.
To borrow a line from one of the greatest noir films of all time, The Maltese Falcon, Mary McCoy's 2015 debut, Dead To Me, is the stuff that dreams are made of. There are few things I love to read more than historical fiction and none more so than those set during the Golden Age of Hollywood, a period I have a particular fascination and fondness for. So, when I learned that McCoy was set to release a noir mystery set against the glamorous, decadent and often debauched backdrop of 1940's Hollywood, I knew that this was one book that had to be at the very top of my 2015 to-be-read list. Conjuring memories of Jean Harlow, Alfred Hitchcock, and the Black Dahlia, Dead To Me promises to be an dark, thrilling glimpse into the past and a novel that I absolutely can't miss. Here's looking at you, McCoy.