"Waiting on Wednesday" is a weekly meme hosted by Jill at Breaking The Spine!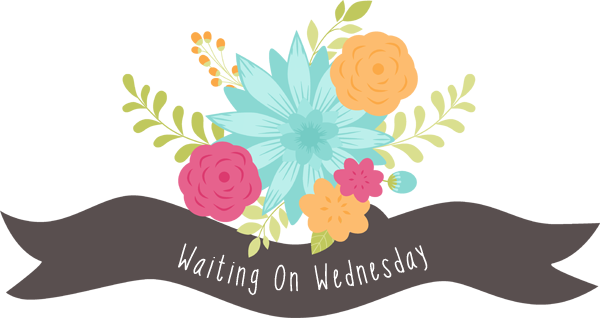 This week I'm waiting on…
Title Hello, I Love You
Author Katie M. Stout
Pages 304 Pages
Genre Young Adult, Contemporary, Romance
Publisher St. Martin's Griffin
To Be Published June 9th, 2015
Find It On Goodreads
Grace Wilde is running — from the multi-million dollar mansion her record producer father bought, the famous older brother who's topped the country music charts five years in a row, and the mother who blames her for her brother's breakdown. Grace escapes to the farthest place from home she can think of, a boarding school in Korea, hoping for a fresh start.

She wants nothing to do with music, but when her roommate Sophie's twin brother Jason turns out to be the newest Korean pop music superstar, Grace is thrust back into the world of fame. She can't stand Jason, whose celebrity status is only outmatched by his oversized ego, but they form a tenuous alliance for the sake of her friendship with Sophie. As the months go by and Grace adjusts to her new life in Korea, even she can't deny the sparks flying between her and the KPOP idol.

Soon, Grace realizes that her feelings for Jason threaten her promise to herself that she'll leave behind the music industry that destroyed her family. But can Grace ignore her attraction to Jason and her undeniable pull of the music she was born to write? Sweet, fun, and romantic, this young adult novel explores what it means to experience first love and discover who you really are in the process.
Sometimes, other people's triumphs can feel like your own. You cheer along with friends as they achieve that indefinable something they have been working so long, and so hard, for. A college degree. A promotion. A much-needed vacation. Whatever! You revel in their triumphs and want to tell the world about them. For me, Katie M. Stout is one of those people. Katie and I first 'met' when I began blogging back in June 2013. Pop! Goes The Reader was little more than a twinkle in this blogger's eye and Katie was one of the first to reach out to me with a kind word and a few helpful hints. Her own blog, One Page At A Time, was a particular favourite of mine that I read on a regular basis. So much so, in fact, that I based one of my most prolific and popular features, Do! Judge A Book By Its Cover, on one of Katie's features, Cover Love (With her gracious permission, of course). A bright, positive force in the book blogging community, Katie's kindness, generosity and enthusiasm were infectious and always much appreciated. And, as she shared Top Ten Tuesday lists, book reviews, and all manner of other posts, Katie also talked a little about her writing. She announced her publishing deal. She delved a little more deeply into the motivation and inspiration behind Hello, I Love You. She joked about revisions and reflected on what it meant to be a debut author. Whether she meant to or not, in doing so Katie allowed her readers to become a part of the publication process. It was a secret glimpse into a world readers often aren't allowed to become a part of, and it made it all the more easy to support and cheer for her. Putting all this aside for a moment, even if Katie and I had never spoken, even if I had never read or followed her blog, I would want to read this book. A diverse, contemporary romance, Hello, I Love You is just what the publishing world needs and just what this reader always wanted. Hello, I Love You is easily one of my top five most-anticipated 2015 releases and one I can hardly wait to read.
If you're interested in learning a little more about Katie's forthcoming release, I highly recommend Christina's in-depth discussion with Katie on her blog, A Reader Of Fictions. Christina's questions are wonderful and allow Katie to offer further insight on her thoughts on KDramas, Hello, I Love You, and her current (and future) projects!