"Waiting on Wednesday" is a weekly meme hosted by Jill at Breaking The Spine!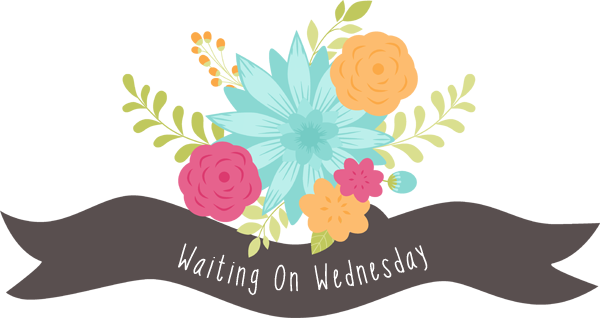 This week I'm waiting on…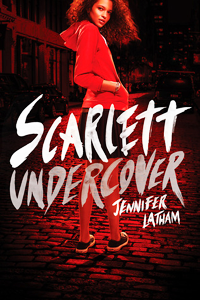 Title Scarlett Undercover
Author Jennifer Latham
Pages 320 Pages
Genre Young Adult, Contemporary, Mystery
Publisher Little, Brown Books for Young Readers
To Be Published May 19th, 2015
Find It On Goodreads
Meet Scarlett, a smart, sarcastic, kick-butt, Muslim American heroine, ready to take on crime in her hometown of Las Almas. When a new case finds the private eye caught up in a centuries-old battle of evil genies and ancient curses, Scarlett discovers that her own family secrets may have more to do with the situation than she thinks – and that cracking the case could lead to solving her father's murder.
The importance of diversity in fiction, particularly that aimed at a young adult audience, cannot be overstated. Readers deserve to, and more importantly need to, see their stories reflected back in the pages of the books they read. To know that they are significant. To know that they are heard. To know that they matter. To empower. To inspire. To breed compassion, empathy, and understanding. Thanks to the tireless efforts of movements such as Diversity In YA, significant strides have been made in recent years to write, publish and publicize novels featuring characters of all racial, religious, sexual, financial and social backgrounds. Thankfully, we have books like Jennifer Latham's Scarlett Undercover to lead the way. That isn't to imply that the fact that Scarlett is a Muslim American exclusively defines or limits what this novel is about but it's no less important. The inclusion of people of colour in young adult literature is still disappointedly rare, which makes Latham's debut all the more exciting. This is someone's story. Sure, most teenagers aren't hardboiled detectives searching for their father's murderer while facing genies and evil curses. But at least one reader will look at this cover, at this synopsis, and think "Hey! That's me!". That, my friends, is a beautiful thing. Speaking more generally, as a child raised on a steady diet of Nancy Drew, Trixie Belden and, later, Hercule Poirot, I'm no stranger to the mystery genre and, having revisited the genre again in my adulthood with wonderful books such as Kathryn Miller Haines's The Girl Is Murder, it's clear that this interest hasn't waned. I'm eager to see how Latham plays upon the familiar tropes of the genre and makes them her own. If the synopsis is anything to go by, we're in for a very special treat.
This week's Waiting on Wednesday post has been brought to you by Veronica Mars. Because we're all really Marshmallows at heart.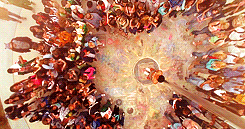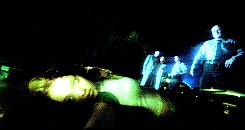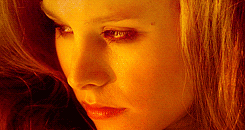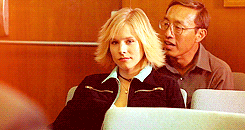 (©)