"Waiting on Wednesday" is a weekly meme hosted by Jill at Breaking The Spine!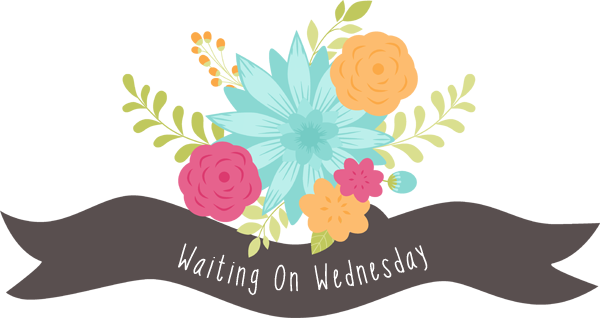 This week I'm waiting on…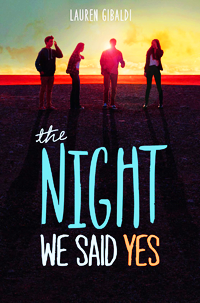 Title The Night We Said Yes
Author Lauren Gibaldi
Pages 304 Pages
Genre Young Adult, Contemporary, Realistic Fiction, Romance
Publisher Harper Teen
To Be Published June 16th, 2015
Find It On Goodreads
Before Matt, Ella had a plan. Get over a no-good ex-boyfriend. Graduate from high school without any more distractions. Move away from Orlando, Florida, where she's lived her entire life.

But Matt — the cute, shy, bespectacled bass player who just moved to town — was never part of that plan.

And neither was attending a party that was crashed by the cops just minutes after they arrived. Or spending an entire night saying "yes" to every crazy, fun thing they could think of.

Then Matt abruptly left town, and he broke not only Ella's heart but those of their best friends, too. So when he shows up a year later with a plan of his own — to relive the night that brought them together — Ella isn't sure whether Matt's worth a second chance. Or if re-creating the past can help them create a different future.

In alternating then and now chapters, debut author Lauren Gibaldi crafts a charming, romantic story of first loves, lifelong friendships, uncovered secrets, and, ultimately, finding out how to be brave.
As I sit here tonight wearing two pairs of socks and watching the snow fall gently outside, I'm reminded, however vaguely, of a time when I could actually feel my hands and see something in nature other than various shades of white and grey. I think they call it summer? There are some books that are powerfully evocative of this wonderful, seemingly elusive, season – Amy & Roger's Epic Detour, In Honor and Open Road Summer, to name a few – and Lauren Gibaldi's 2015 debut, The Night We Said Yes, appears tailor made to be included amongst these illustrious few. These are the books you read as you dangle your legs in the water at the beach or lake house. The books you read as your ice cream begins to drip between your fingers. The books that will continue to smell of sunscreen and sunshine, even long after you've closed the final page. Set in Orlando, Florida, The Night We Said Yes appears to explore lost (and found) friendships, stolen moments, mysterious secrets, first love and second chances and promises to be the perfect novel to read as the weather begins to warm and the ice begins to thaw. Harper Collins Canada was kind enough to provide me with an eARC of this novel and I feel so blessed that I'll soon have the opportunity to read it. I have heard absolutely nothing but positive praise from those who have already done so and have heralded its rich and authentic portrayal of the teenage experience, an aspect of young adult novels I've always highly prized. Lauren was one of the authors kind enough to participate in Pop! Goes The Reader's Tis The Season: Authors Talk Holidays event this past December (Read Lauren's post Here!) and if The Night We Said Yes is half as charming and magical as her guest post, I'm in for a very special treat indeed.
This week's Waiting on Wednesday post has been brought to you by The O.C. Because I'll use any excuse, however shallow, to look at Ben McKenzie.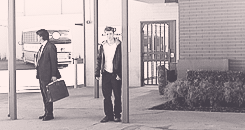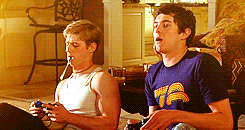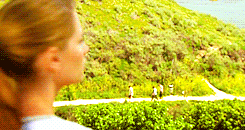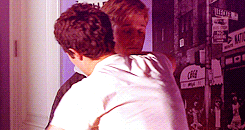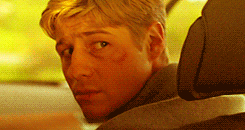 (©)