"Waiting on Wednesday" is a weekly meme hosted by Jill at Breaking The Spine!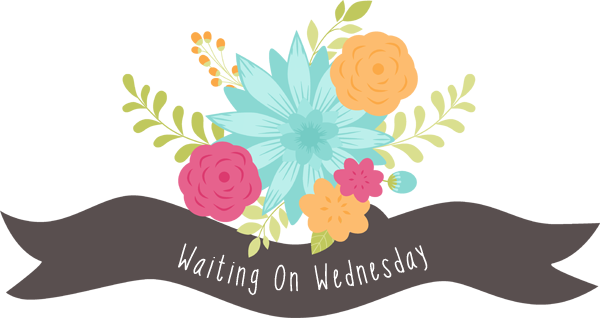 This week I'm waiting on…
Title The Toymaker's Apprentice
Author Sherri L. Smith
Pages 400 Pages
Genre Middle Grade
Publisher G.P. Putnam's Sons Books for Young Readers
To Be Published October 13th, 2015
Find It On Goodreads
A gorgeously imagined Nutcracker retelling from an award-winning author making her middle-grade debut.

Stefan Drosselmeyer is a reluctant apprentice to his toymaker father until the day his world is turned upside down. His father is kidnapped and Stefan is enlisted by his mysterious cousin, Christian Drosselmeyer, to find a mythical nut to save a princess who has been turned into a wooden doll. Embarking on a wild adventure through Germany, Stefan must save Boldavia's princess and his own father from the fanatical Mouse Queen and her seven-headed Mouse Prince, both of whom have sworn to destroy the Drosselmeyer family.

Based on the original inspiration for the Nutcracker ballet, Sherri L. Smith brings the Nutcracker Prince to life in this fascinating journey into a world of toymaking, magical curses, clockmaking guilds, talking mice and erudite squirrels.
Okay. I know what you're thinking. "Really, Jen? A Christmas-themed book in July?" And to that I say: Yes. Really. Not only am I an unapologetic fan of the holiday no matter what time of year it might be, but I also believe a truly good book has no expiration date or 'best by' date, but can be celebrated all year 'round. And I have it on good authority that The Toymaker's Apprentice is a great one. I was lucky enough to have a wonderful chat about middle grade literature with the always lovely Colleen Conway last week. In the midst of our discussion, Colleen had mentioned that Sherri L. Smith's forthcoming publication, a Nutcracker re-telling told from the perspective of the Mouse King, was one of her most-anticipated titles for the fall. I was hooked. And really, after a single look at this cover and concept, how could you not be? Smith promises to make a beloved classic all her own in this 2015 middle grade release, and I for one could not be looking more forward to it.