"Top Ten Tuesday" is a weekly meme hosted by The Broke and the Bookish!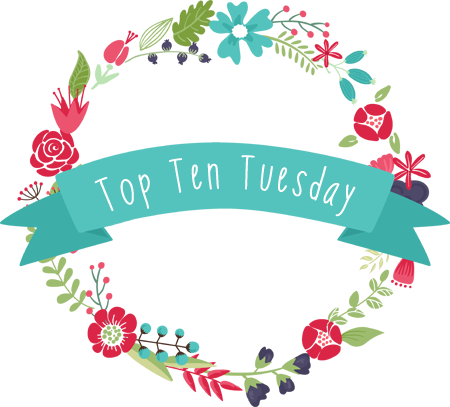 This week's Top Ten Tuesday topic is the Top Ten Authors From Whom I've Read Only One Book But Need To Read More.
While I may not have read as much or as often as I had initially predicted at the beginning of 2014, there can be absolutely no doubt that the quality of what I have read has been, for the most part, nothing short of stupendous. Whether they were new voices in the literary world or simply new to me, I'm eternally thankful for the wealth of talent I've been exposed to this year. Some, like Julie Murphy, Sharon Biggs Waller, Graeme Simsion, Kathleen Hale, Tara Dairman and Becky Albertalli currently only have one novel to their name, but I have absolutely no doubt that they each have bright, bold and beautiful futures ahead of them. Others, like Lydia Netzer, Una LaMarche, A.S. King and Jenny Han are seasoned, beloved authors who have published a number of novels between them, but whom I have only recently discovered for the very first time. Either way, I can't wait to dive headfirst into the next world of these respective authors' creation because, with a single volume, they have created a lifelong fan in this humble blogger and I look forward to experiencing and supporting their work for many years to come.
As always, these choices are listed in no particular order.
Author: Lydia Netzer
Book Read: How To Tell Toledo From The Night Sky (Review)
Author: Una LaMarche
Book Read: Like No Other (Review)
Author: Julie Murphy
Book Read: Side Effects May Vary (Review)
Author: Sharon Biggs Waller
Book Read: A Mad, Wicked Folly (Review)

Author: Graeme Simsion
Book Read: The Rosie Project (Review)
Author: Kathleen Hale
Book Read: No One Else Can Have You (Review)

Author: A.S. King
Book Read: Ask The Passengers
Author: Tara Dairman
Book Read: All Four Stars (Review)
Author: Becky Albertalli
Book Read: Simon vs. the Homo Sapiens Agenda
Author: Jenny Han
Book Read: To All The Boys I've Loved Before (Review)